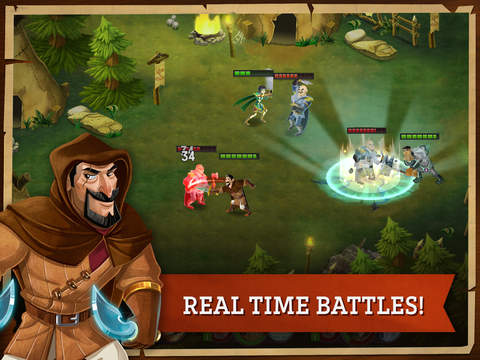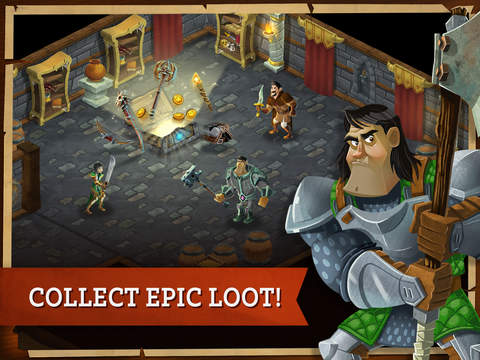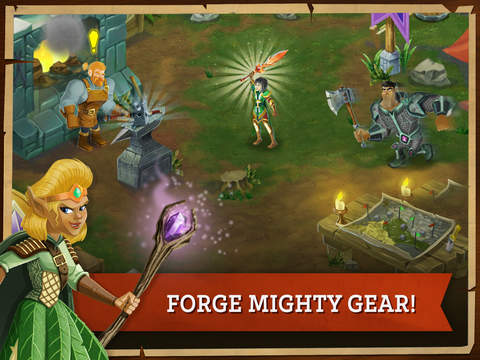 Uken Games, soft-launched October 2014
Loot Quest is an exciting RPG with action-packed real-time battles and mysterious dungeons filled with treasure.
Assemble an epic cast of heroes with unique abilities.

Embark on a fantastic story of Adventure, Magic, and Ancient Artifacts.

Fight exciting battles with real-time action.

Explore procedurally generated dungeons with infinite replayability.

Discover enchanted weapons, armor, and accessories.

Customize your equipment with a deep crafting system
MY ROLE:
I originated the idea, developed and presented the pitch, and led the design through to soft-launch. This involved designing and iterating on the gameplay systems, setting up the game balance, economy, and monetization. In addition to the game design, I wrote all elements of the narrative, including the world design and dialogue. Additionally I scripted and maintained the data for all equipment, enemies, dungeons, and loot.